SHELLMAX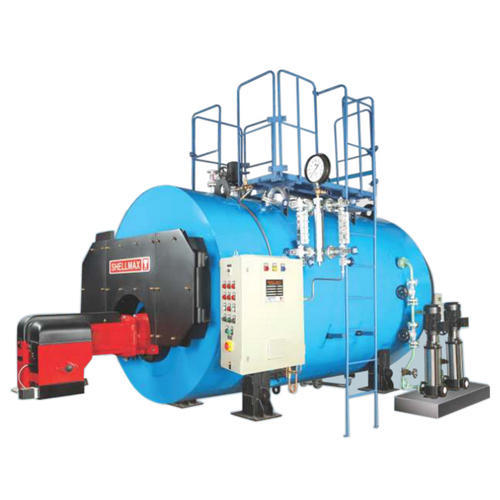 Fully Packaged, 3 Pass, Smoke Tube, Oil/Gas Fired Steam Boiler

Unique design features
Fully packaged unit : Completely pre-insulated, pre-wired and packaged unit with monobloc burner and boiler mounted control panel.
Compact design : Specially designed for light oil and gas firing, compact build ensures lower foot print area.
Efficiency enhancement : Modulartype finned tube economiser can be integrated with main unit to enhance efficiencyup to 94%.
Corrugated Furnace : Increases heat transfer area, offers flexibility for thermal expansion and ensure minimal stress transfer to tube plate.