REVOMAX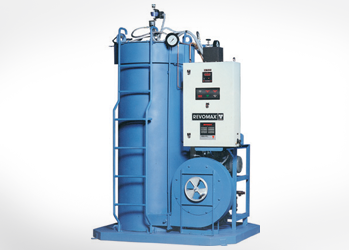 Against the scenario of constantly rising oil prices, more and more industries are shifting from light oil to heavy oil. Combustion of furnace oil in a S-IBR / instant steam generator boiler is always a challenge. And Revomax Plus is the only boiler that can provide efficient and smooth operation.
Furnace and combustion system specially designed to burn Furnace Oil.
With small modifications fuel flexibility is possible between light and heavy oils.
Consistently high thermal efficiency
Efficiency of 88% (on NCV) is derived from:
Reverse Flame technology
Unique patented membrane design
Built-in heat recovery device